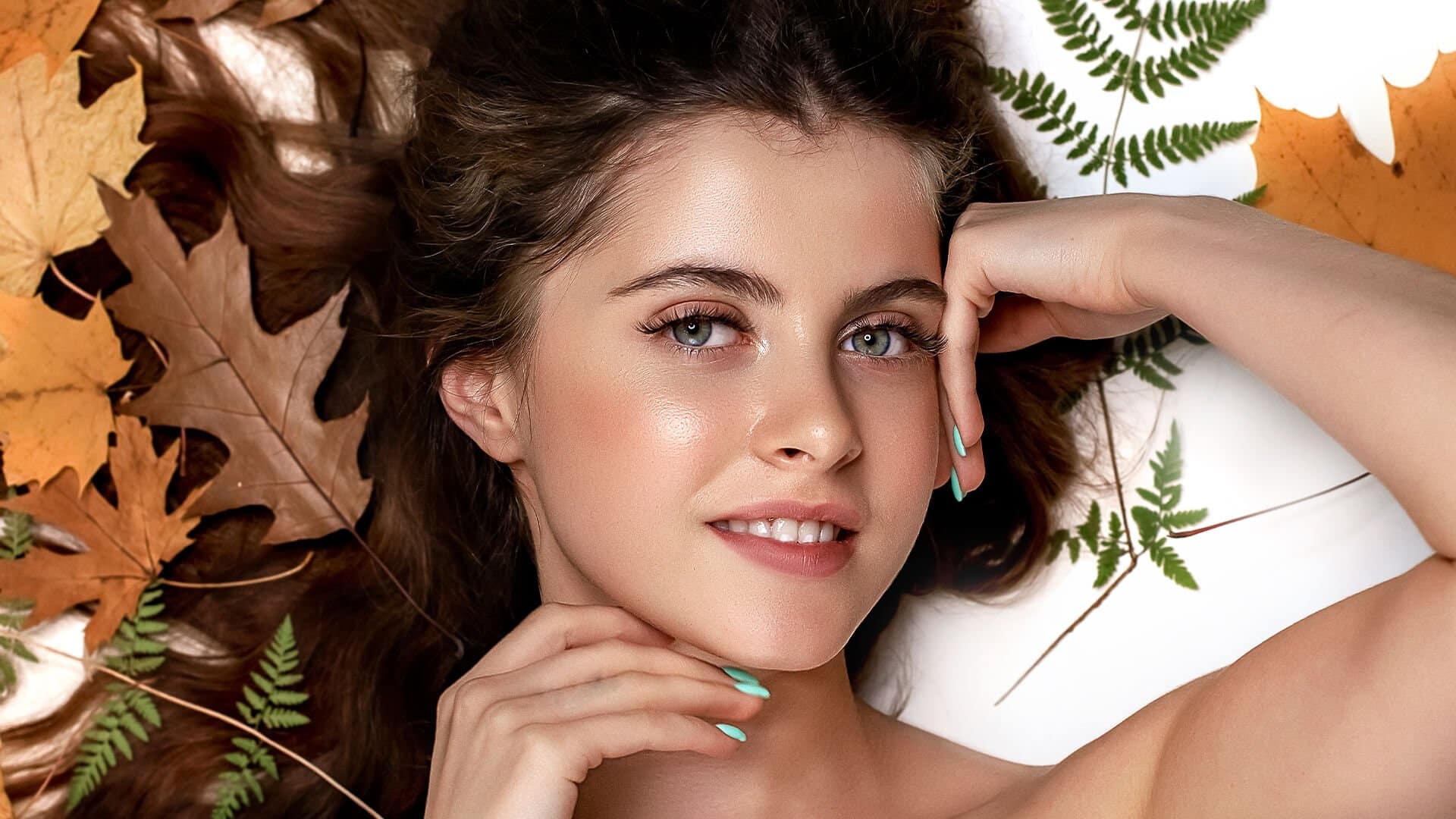 Last updated on November 5th, 2021 at 06:39 pm
As we say goodbye to summer with the Victory Day of our glorious motherland, let's make the preparations to keep pace with the upcoming season's energy.
As we say goodbye to strap dresses, shorts and skirts, we would like to share a few tips on how to prevent some of the most common skin problems coming with fall to help our skin look and feel at its' best.
#1 – Use more concentrated moisturizers instead of light ones
Lower temperatures are slowly taking the place of hot and fervent weather of summer season. Although Turkey receives rain in fall for being in a zone living four seasons, our country experiences a decrease in humidity as the weather temperature decreases and this can potentially makes the skin dryer.
As humidity levels decrease and colder temperatures arrvie, we need to switch the light moisturizers we use in summer with the a bit more concentrated ones. Made basically of ceramides naturally developing in the skin and behaving like healthy fatty acids, concentrated moisturizers will properly serve this need. Features we must look for in a more concentrated moisturizer:
Hyaluronic acid
Glycerine
Aloe Vera
Honey
Squalene
Jojoba oil
Rosehip oil
Lactic acid
And of course ceramides
In the meantime, it's important to know which compounds to look for and to pay attention on how your skin reacts to more moist. By the way: we keep using a high quality, wide spectrum SPF.
#2 – Use a cleanser with a good pH value
Cleansing is a critical step in our skin care routines but you may do more harm than benefit with your current cleanser! Cleansers are famous for decomposing our skin's pH level because of the sulphates which's a common compound.
It's very importatn for our skin to be at balance and a great part of it is the pH level. Every product we apply to our skin affect our pH level. Our skin's ideal pH level is 5.5. If your skin is too alkali this causes dryness and if it's too acidic you may have pimples and irritation.
#3 – Do peeling 1-2 times a week
Try using glycolic care pads or masks once in a week instead of your regular peeling routine to help eliminating decolorations caused by your now-fading away summer tan.
If you want to get rid of the dead cells of your skin, there are two methods you can go for in peeling: physical peeling and chemical peeling. Although both have their practicality and benefits, we recommend you to have chemical peeling containing AHA and BHA in this season, instead of physical peeling causing micro tears on our skin which already worn by factors such as sea salt and sun.
Compounds we advise you to look for:
Citric acid
Glycolic acid
Lactic acid
Malic acid
Hyrdroxycaproic acid
Hydroxycaprilic acid
Salicyclic acid
Tartaric acid
#4 – Add Body Lotion To Your Routine
Now you care your face well but let's not forget your body! Just like the face, the key here is again moisturizing and getting rid of the dead skin! The only difference is the products we use on our body being much stronger. We use physical peelings such as a dry brush or an excellent washin glove to do body peeling.
the most effective and easy way to stop an itch is to moisturize from top to toe. We also moisturize right after we get out of bath. Moisturizers provide a protective barrier covering the skin that ensures it to not only retain moist but also draw moist to its' outer layer.
#5 – Moisturize, moisturize and moisturize again!
Regardless of time of the year, hydration is the key. With the 8 glasses of water you drink daily, you will ensure a better moisturizing base for your skin and have a bright skin the whole year.