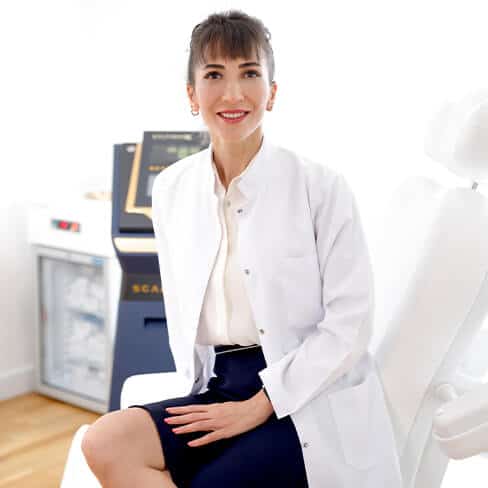 I finished my education in 2005 in Istanbul University Medical Faculty. Following my medical education I continued my studies in Sisli Etfal Training and Research Hospital and specialized in Dermatology. I have speciality on aesthetic and cosmetic dermatology, clinical dermatology, dermascopic evaluation in melanocytic and non-melanocytic lesions.
I'm serving my patients and clients as a Dermatology Specialist in Gokturk, Maslak, Fulya and Zekeriyakoy branches of Acıbadem Hospital for the last 10 years. As of by August 2021, I'm continuing to provide health and medical aesthetic services to my clients, with an approach prioritizing patient satisfaction, in our new clinic in Gokturk equipped with the latest technologies.
With my clinical experience of over 15 years and my professional team, I'm offering you just the right skin health solutions and medical support you need, with a treatment approach focusing on naturality and what the individual wants.